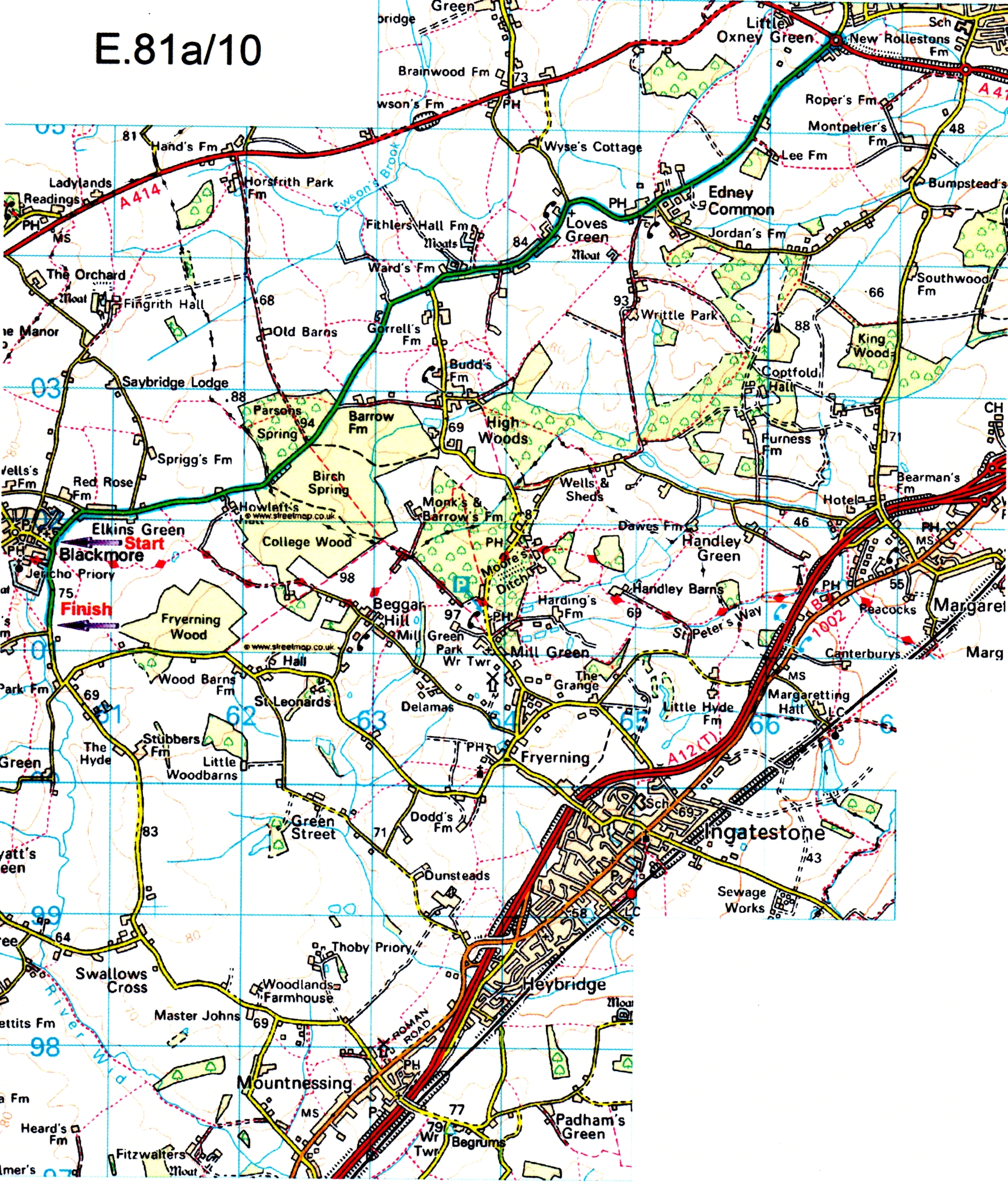 NOTE: New course introduced during 2016

Click here to

show

interactive map of the area.

START

(GR TL606018) in Chelmsford Rd, Blackmore at NE end of layby approx 50 yards NE of junction with The Green. Proceed through Highwood and Edney Common to turn at roundabout at A414 (M)

(WITH GREAT CARE)

. Retrace to pass Start and to

FINISH

at field entrance opposite Power Pole 10 (approx. 50 yards North of junction with Wenlocks Lane, (GR TL605013).

Riders should return to the HQ via Jessops Crossroad where great care should be taken when turning right.

Note: All riders must give way to traffic on their right when entering the R.A.B. at the turn. Failure to do so will result in disqualification and reporting to CTT London East for possible disciplinary action. Both Marshals must be specifically briefed that they must report any failure to the TT Secretary.